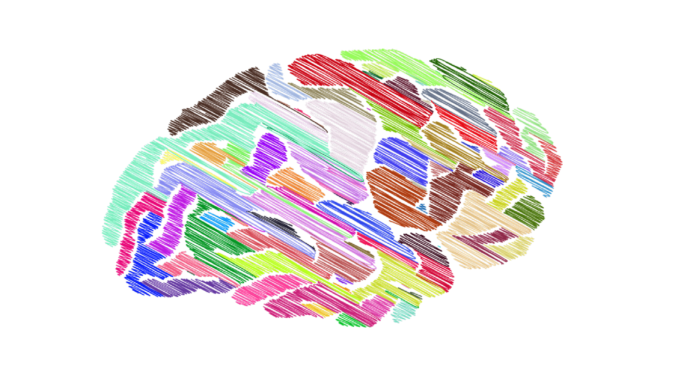 Hello and welcome to the Epilepsy in English weekly roundup – a new section offering rapid-fire plain English explanations of a few highlights in epilepsy research over the last seven days.
---
Epidemiology of childhood epilepsies
This week we kick off with a study based on the entire population of Scotland(!), which sheds new light on childhood epilepsy syndromes.
The researchers gathered data on all children in Scotland who presented with epilepsy during the first three years of life. This included information about the age when children first experienced seizures, and any behavioural or cognitive difficulties experienced by these children. The researchers followed up 24 months later to see whether the children had been diagnosed with features including drug-resistant epilepsy, or global developmental disability.
The research team crunched the numbers and came up with some revealing new findings. First, it turns out that around 1 in 418 children will develop epilepsy before the age of 3 years. This is much higher than was previously thought.
Next, they showed that the overall rate of childhood epilepsy was higher in more socioeconomically deprived areas. Interestingly though, the data suggest that genetic mutations which can cause epilepsy happen at the same rate, regardless of socioeconomic factors. The authors speculate that there might be other risk factors, associated with more deprived backgrounds, which can increase the risk of childhood epilepsy without a clear cause.
The most common genetic causes of epilepsy identified included mutations in genes called PRRT2, SCN1A, KCNQ2 and SLC2A1.
Finally, the researchers explored whether certain types of childhood epilepsy might have more favourable outcomes later in life. Notably, when there was no clear cause of a child's epilepsy, they had a much lower chance of going on to develop drug-resistant epilepsy and developmental delay. It's already well-known that childhood seizures and delayed development are closely linked, but precisely how they are linked is not completely clear.
The researchers in this study suggest that frequent seizures may be a cause of developmental delay. If that's true, we could suggest that controlling seizures from an early age might help to protect against developmental delay, regardless of the underlying genetics.
'Early childhood epilepsies: epidemiology, classification, aetiology, and socio-economic determinants' was published in Brain on 21st October.
---
SUDEP Action Day 2021
Wednesday 20th October was SUDEP Action Day, 2021. Launched by the charity SUDEP Action, the day aimed to boost conversations and awareness about SUDEP, and offer support for people with epilepsy and their families. Whilst SUDEP (or sudden unexpected death in epilepsy) is perhaps the most devastating consequence of epilepsy, there are simple and effective steps that individuals can take to reduce their risk.
Take at look at our video below for more information. For anyone bereaved by epilepsy, SUDEP action is there to help: support@sudep.org.
---
And finally… fenfluramine reduces the day-to-day seizure burden of Dravet syndrome
Dravet syndrome is one of the most common genetic epilepsies. It's caused by mutation of a gene called SCN1A and leads to severe drug-resistant seizures and developmental challenges.
Fenfluramine is a medication which has previously been shown to reduce seizures, on average, in Dravet syndrome.
Here, researchers re-analysed data from two Phase 3 clinical trials, to better understand how fenfluramine helped individual children with Dravet syndrome on a day-to-day basis. They saw that children who were given fenfluramine had longer seizure-free periods and more complete seizure-free days.
Therefore, fenfluramine seems to reduce the day-to-day burden of Dravet syndrome, possibly also helping to address developmental delay.
'Fenfluramine significantly reduces day- to- day seizure burden by increasing number of seizure- free days and time between seizures in patients with Dravet syndrome: A time-to-event analysis' was published in Epilepsia on 22nd October.
---
Written by Gareth Morris – Monday 25th October